Westport was one of 12 official commemoration centres in Ireland during the Golden Jubilee of the Easter Rising in 1966. An extensive commemoration took place in Westport on Easter Sunday 1966. Four of the 31 men arrested in 1916 were still alive in 1966 and were interviewed by the Mayo News about their experiences. They were Charles Gavin, John Lohan, Michael Reilly and Ned Sammon.
The platform party included, Mr. Owen Hughes, chairman of the committee, Mr Sean Mac Bride, son of Major John Mac Bride, and Mr. Kevin Boland, Minister for Social Welfare. The following two notices from the Mayo News gives details of the many events, which received widespread coverage in the local newspapers.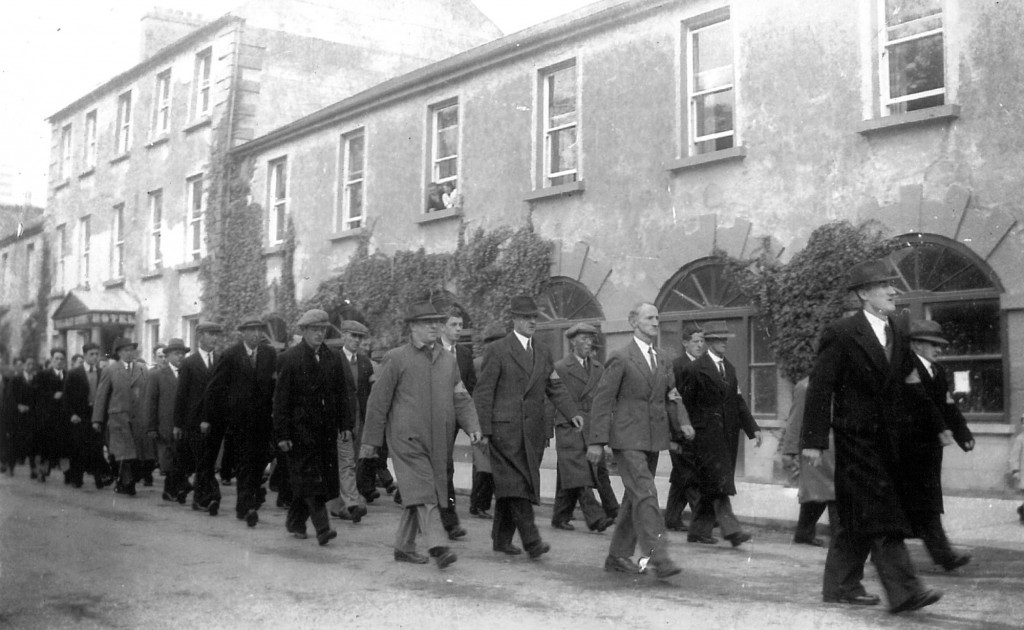 The Unveiling of the Memorial to Major John MacBride – 3rd July 1983 at the Mall Westport
A county reveals itself, not only by the men it produces, but also by the men it commemorates.
John F. Kennedy – President of U.S.A.
The Unveiling of the Plaque at the home of Major John MacBride – 1963