Historical Documents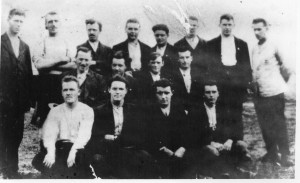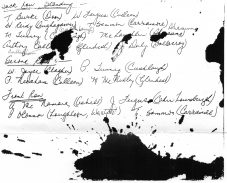 Patrick Tunney is the middle row, second from the left and his brother Michael Tunney is the back row, fifth from the left.
It is believed this is a photograph of Mayo prisoners in the Curragh internment camp.
The historical documents are filed under different categories such as RIC report, Poems, Books &  Articles  . You can filter by category or search all documents.